Description
**This is a shared account. You cannot create new profile or changed the password. You can watch 1 screen  at one time only. Failure to comply will void the warranty.
It is important to note that being able to stream 4K content from Netflix, doesn't mean that all of Netflix is now magically in 4K. Some program selections include: House of Cards (Season 2 on), Orange Is The New Black, The Blacklist, All Seasons of Breaking Bad, Daredevil, Jessica Jones, Luke Cage, Marco Polo, Stranger Things, as well as select feature films that are cycled monthly. Some titles include/have included, Ghostbusters, Ghostbusters 2, Crouching Tiger, Hidden Dragon, and more, as well as several nature documentaries (which also look great in 4K).
Netflix doesn't always announce newly available content on its service, and titles are rotated in and out each month. For a listing of most 4K titles, check out the 4K Titles On Netflix Page from HD Report.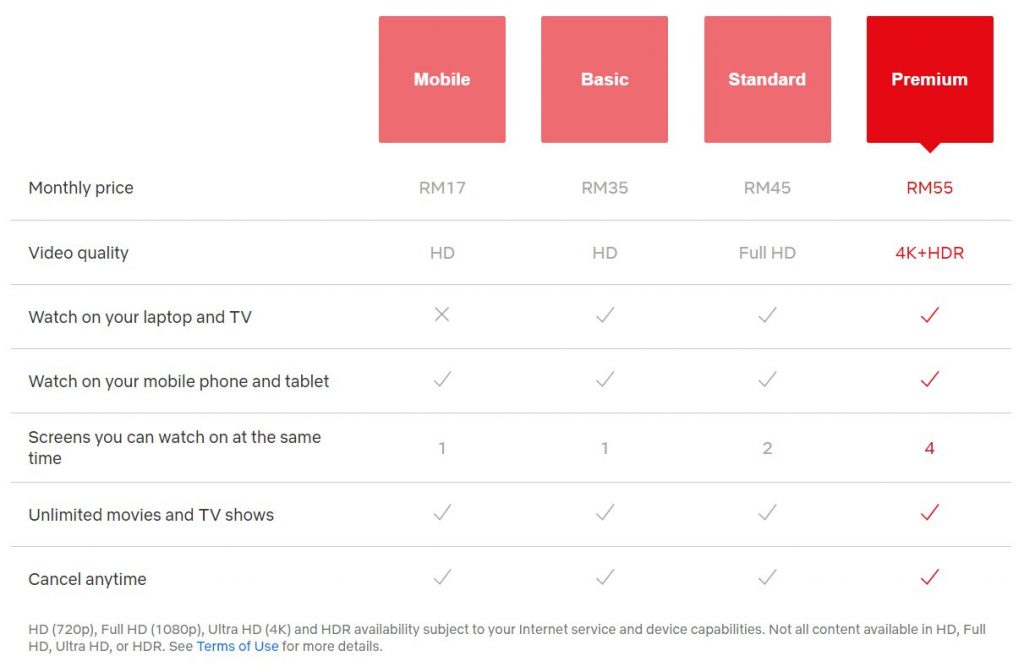 What do I need to stream Ultra HD?
How To Watch Netflix On Ultra HD TV
To watch Netflix in 4K, your TV (and you) have to meet several requirements.
Is your TV smart? Your 4K Ultra HD TV has to be a smart TV (able to connect to the internet.) Most are these days but you'll need to check if you have an older set.
You gotta have HEVC. In addition to being a smart TV, your TV also has to have a built-in HEVC decoder. This is what enables the TV to decode the Netflix 4K signal properly.
Your TV has to be HDMI 2.0 and HDCP 2.2 compliant. This isn't a specific requirement for Netflix streaming via the TV's internet streaming function, but 4K Ultra HD TVs with built-in HEVC decoders also include this HDMI/HDCP feature so that you will be able to connect to external 4K sources to the TV. These sources can be anything from Ultra HD Blu-ray Disc players or cable/satellite boxes to 4K-enabled media streamers, such as offerings from Roku and Amazon, that will provide native 4K content. Netflix offers a regularly updated list here.