Description
What devices can I use to watch NOW TV?
You can watch NOW TV on a huge range of devices. So whether you've got a Cinema, Entertainment, Kids, hayu or Sports Pass, there are loads of different ways to get stuck in. You can get a NOW TV Pass here. Watch online, using the NOW TV app or through our NOW TV Stick or NOW TV Smart Box. See below for a full list of devices.
Laptops and computers. Using the NOW TV app (recommended): Windows 8.1 or later; Using a web browser: Windows 7, Windows 8, Windows 10, or Mac OSX 10.9 (Mavericks) or later; Using the NOW TV Player (if you don't have Silverlight): Mac OSX 10.9 (Mavericks) or later.
Tablets and smartphones – Android: find out if you can watch here, Apple iOS iPhone: 4S, 5 & 6, iPad: 2nd generation or later iPod Touch: 4th generation or later, Windows tablets (Windows smartphones are not supported) – All tablets with Windows 8.1 or later.
Games consoles – Xbox 360, Xbox One, PlayStation 3, PlayStation 4.
Set-top boxes– YouView (see below for more information), Roku: LT (Purple), XS & 3 (Black), NOW TV Box, EE TV, Apple TV.
Smart Devices – LG: selected Smart TV models, LG: selected Blu-ray players and sound bars, Chromecast, Roku Streaming Stick.
Devices that aren't supported – Kindle Fire HD, Nintendo Wii, Amazon Fire Stick.
You can use your YouView box to watch On Demand movies with NOW TV. Unfortunately live TV channels and On Demand TV shows aren't available on YouView.
Click here to find out more about supported devices.
Watch instantly on over 60 devices. No contract.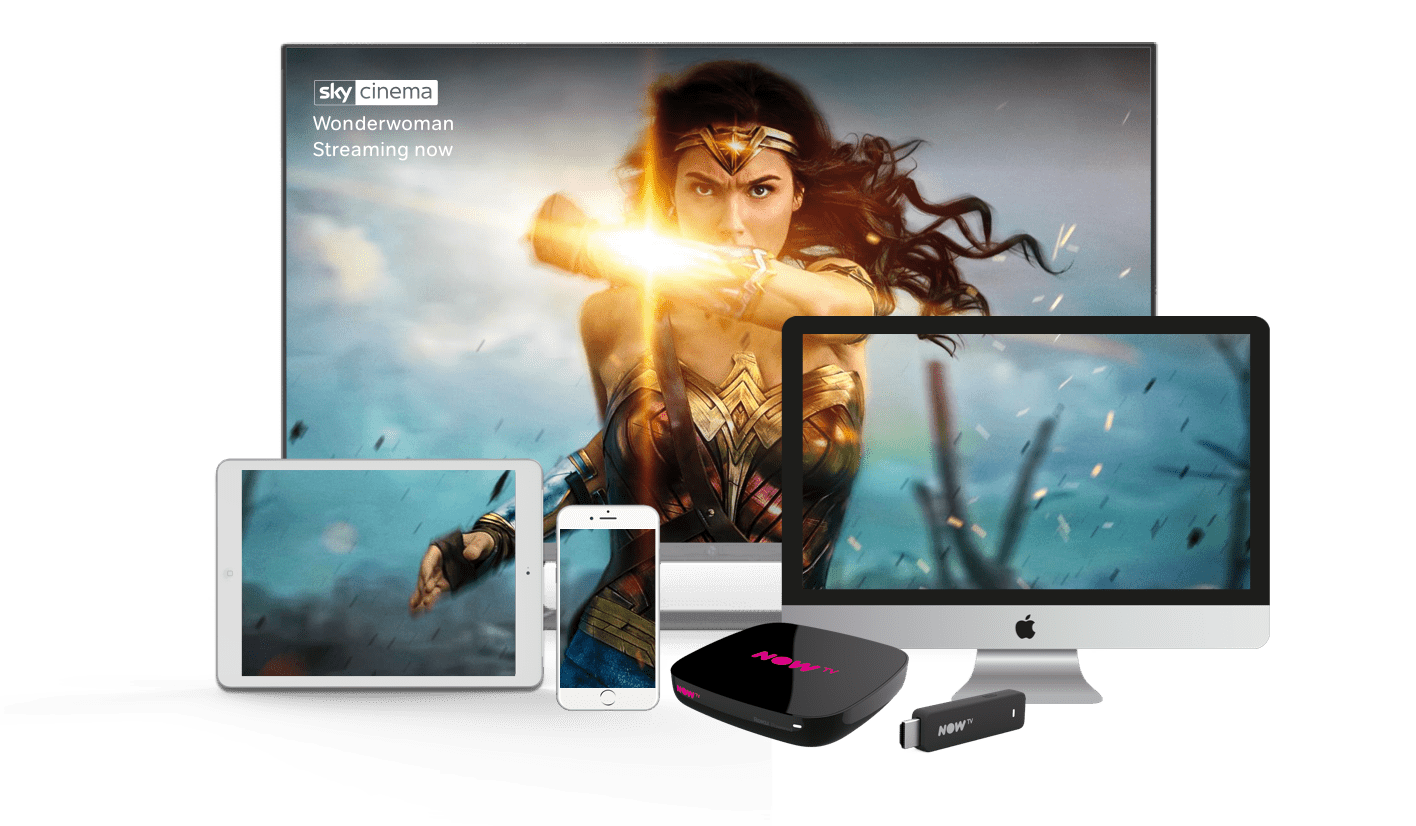 Choose your device
Did you know there are loads of ways to watch the best TV? You'll find our app on over 60 devices including iPad, iPhone, games consoles and selected Android devices. So whether you're chilling in front of your big screen or streaming on your small screen, NOW TV is just a few clicks away.