Description
Ad-free & background play
Watch videos uninterrupted by ads, while using other apps, or when the screen is locked.
Downloads
Save videos for when you really need them – like when you're on a plane or commuting.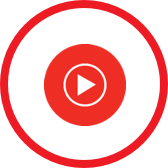 YouTube Music Premium
Download our new music app and listen without interruptions.
Uninterrupted YouTubeWatch your favorite videos ad-free, offline, and keep them playing when you close the app.
1. I login my email. By allowing you to upgrade my youtube to Premium, isn't it will breach my login email access if I share my email and password to you?
You are only required to provide us your email for us to send the account upgrade invitation. We do not require your password.
2. Can i use my existing email to login to youtube premium?
Yes
• Download videos to watch offline: Save videos and playlists on mobile devices and play them offline
• Play in the background: Keep videos playing when using other apps or when your screen is off
• Easily explore the world of music with the new and improved YouTube Music app
• Ad-free music: Listen to millions of songs uninterrupted by ads
• Download music to listen offline: Save music and playlists in the YouTube Music app and listen offline
4. How does downloading videos and music work?
Download videos and music on your mobile devices to watch and listen offline for up to 30 days without being connected to the internet. For more details on how to download videos and music, please see this 
Help Center
article.